Protect your work environment
Breathe in cleaner air while you work and feel the difference in your health and productivity
Serving Parma, Lakewood, Strongsville, Brunswick, Westlake, North Olmsted, North Royalton and the surrounding areas!
Most people do not know the dangers of dirty air ducts in offices. You can get sick by the bacteria breeding locations in your business. Avoid breathing in bacteria from rodents, dust, fungi and mold. You can avoid getting sick and ensure your ducts get cleaned professionally. Ben's Air Duct Cleaning has many cleaning specialists that will create a healthier work environment for your business.
You can count on Ben's Air Duct Cleaning for your cleaning needs and ensure a filth free and healthy environment. Our specialists use high-quality equipment, quality solutions, and provide the customer with extraordinary service. Not only will your work environment be healthier, air duct cleaning also increases the efficiency of your HVAC system. This will help reduce your monthly bills which is always a bonus.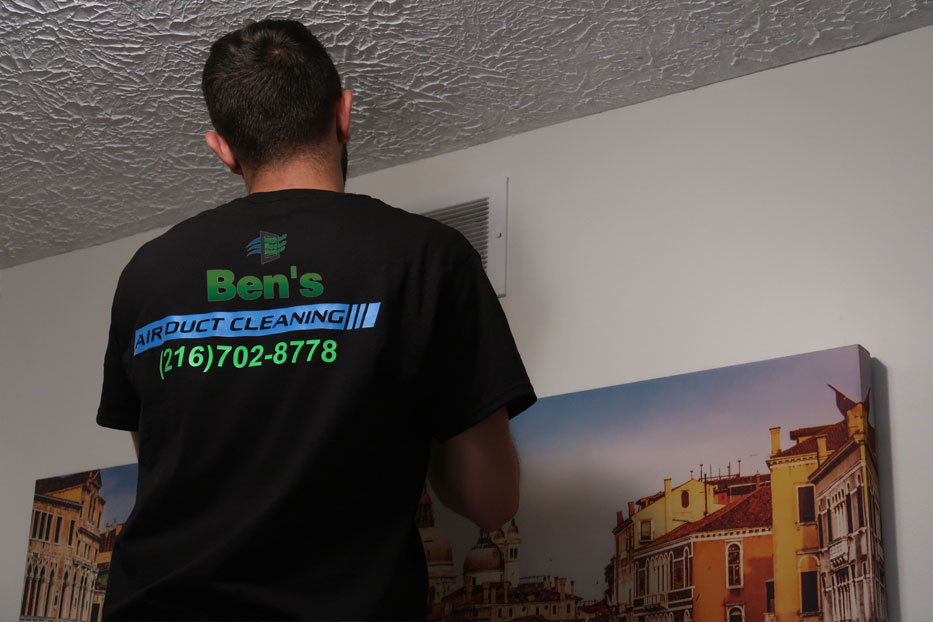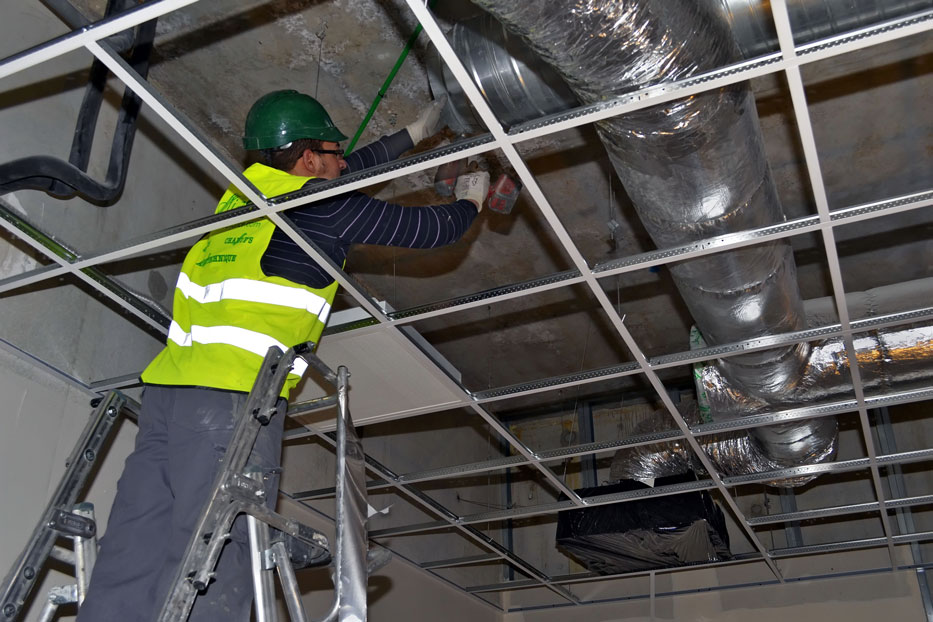 Why is Duct Cleaning Important For Your Business?
Negative health effects and illnesses caused by spending time indoors can cause many problems for companies. There has been an increase in lawsuits towards business owners due to poor indoor air quality and the effects it can cause on the body. Schools and many other workplaces have seen an increase in health problems which causes a decrease in productivity and attendance. Sometimes people show pollutant levels 3-6 more than outdoors. Avoid breathing in bacteria from rodents, dust, fungi and mold. You can avoid getting sick and ensure your ducts get cleaned professionally.
In businesses it's crucial to cut costs of monthly expenses. Every business owner strives to lower their bills each and every month. As we all know, the energy bill is one of the most expensive. Having a large HVAC system is very energy intensive and is fueled by electricity. The best way to save money is to understand duct cleaning and find a reliable team of professionals to get the job done. These are the two simple steps you need to take to increase efficiency in your HVAC system. First you should keep your ducts and filters clean so your HVAC system can work at its maximum efficiency at a lower cost to you. Second is to continuously check your air conditioning coils and get rid of all dirt and debris. When you manage your energy you manage your business.
In-duct smoke detectors can be located in your HVAC system. These smoke detectors have two functions. The first function is to set off the fire alarm to alert people in the building and your alarm monitoring company. Second is to shut down the HVAC system to prevent it from getting worse. Not cleaning your HVAC system can clog and contaminate your ductwork which can increase the chance of setting false alarms or potentially the failure to detect smoke and sound alarm during an actual fire.
No request is too big or small for our team. If it matters to you, it matters to us.